Automatic door and shop fronts repaired and serviced
Regular servicing of any type of door will:
Help reduce door related accidents
Increase the doors overall life cycle
Reduce future costly break down and repair costs
Give you an onsite maintenance record (a requirement by law)
Reduce energy bills by helping to keep heat within the building
Help maintain the overall look of your shop front, increasing the appeal of your store
Automatic Doors should be regularly serviced to ensure compliance with BS7036 and EN16005. Our service comprises a full safety check, including an authorised British standard check list, and preventative maintenance of all mechanical and electrical components.
Manual doors and shop fronts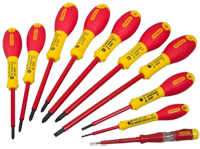 Manual shop doors require frequent servicing to help prevent health and safety issues. Our service includes adjustment and lubrication of all working parts such as hinges, pivots, locks, door closers, panic bars etc to ensure your doors remain user friendly. We can work on a variety of door types such as aluminium entrance doors, floor springs, timber doors, fire exits etc.
High security steel door sets
Steel Door Sets / Fire Doors are your first point of contact incase of an emergency, but can quickly deteriorate without maintenance. Hinges, panic hardware and locks quickly seize without regular maintenance due to lack of use or neglect making the door difficult to open as they tend not to be in regular use. Don't leave it to chance, ensure your steel fire exit doors and aluminium security doors work first time.